If you work in the health and fitness industry long enough, you will hear stories about how people came to own or manage a gym.
In many cases, the story is fascinatingly consistent and goes something like this: "I love to work out myself, so I thought about getting a job or opening a gym would be fun!"
While the "fun" part of this sentiment is correct, the reality of owning or managing a gym goes far beyond merely "liking to workout." Most new owners and managers realize early on that they just chose to work a 50-60+ per week job, but the rewards for having done so are substantial.
What follows are ten practical "tips" for effectively managing a gym. In sum, they serve as a foundation upon which a General Manager (GM) can achieve success both personally and professionally.
Each tip is designed to be a "how-to guide" and provides "best practice" strategies and tactics that, quite simply, can be applied across numerous businesses, industries, and disciplines.
Tip #1: Leadership & Creating a Winning Culture
Within the context of managing a gym, it is easy to fall victim to simply managing the "operations" of the business. To operate a successful gym, however, the role of leadership cannot be understated. After all, leadership is an influence process that helps move followers to look past their self-interests in the pursuit of achieving business goals.
Effective leaders possess the ability to create "willing" followers. The latter is committed to both the leader and the business because they want to work there and be part of something bigger than themselves. Absent leadership, employees will comply with directives because they have to. Still, business results suffer as a result, as these employees will give just enough effort to keep their manager off their back.
The result of followers believing their leader has their best interests in mind is trust. Once trust is built, commitment follows and, when team members are given available tools and resources and taught to excel at their job, the potential for creating a winning culture exists. From there, it is up to the leader to continue cultivating a high-performing culture by investing and re-investing in team members' development.
Creating a winning culture is a result of effective relationship building, fostering an environment of trust, and rewarding and recognizing exemplary performance. When done well, this is incredibly difficult to do.
Tip #2: Hire Quality Staff & Compensate Them Well
Think for a second about the adage: "You get what you pay for." A sentiment such as this bears out over time with respect to products and services, but most people do not relate it to employees, which is a mistake. The success of your business will be in direct proportion to the quality of your staff.
Unfortunately, most hiring managers hire for immediate needs rather than for quality. It is critical that the hiring manager takes an appropriate amount of time and gives special attention to hiring a person that will enhance (and never detract from) the business.
Each team member is a representative of the gym's brand, and his/her traits, attributes, and characteristics must align with the overarching culture. If not, DO NOT hire them!
One fundamental way of attracting and hiring quality talent is to compensate them well. Only offering minimum wage does not cut it, and, not coincidentally, the business will only attract minimum wage level talent.
Conversely, offering higher salaries (e.g., $2-3 more per hour than the competition), an opportunity to earn team bonuses, providing a complimentary membership, and the like attracts, by extension, higher equality applicants. Thus, the hiring manager chooses from a deeper, more abundant talent pool versus merely employing a sentient being.
Tip #3: Staff Training & Development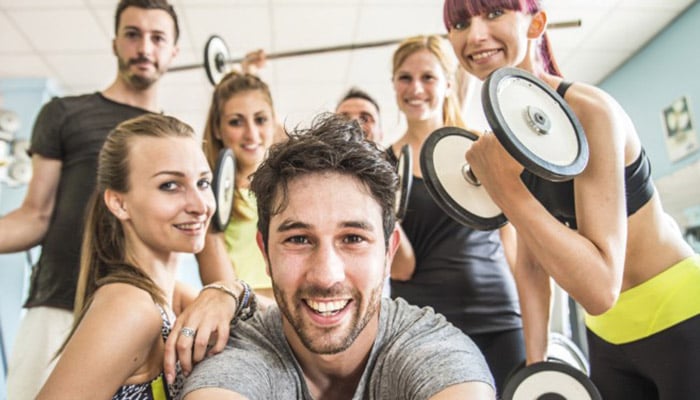 One of the most overlooked and mismanaged areas of the gym business (most businesses, in fact) is providing regular and consistent staff training and development.
Most GMs assume that once a team member develops an adequate degree of proficiency, competency in their role that no further training or development is needed. This could not be more misguided.
While most employees want autonomy when completing their job tasks (and not being micromanaged), every employee can improve in some measure within their current role or in preparation for future roles and responsibilities.
One way to ensure this is to provide a standing, weekly one-on-one coaching session with each team member or provide coaching to the team member's immediate supervisor, depending on how large of a staff the gym has. Each coaching session serves as a mini-performance appraisal that is both evaluative and developmental.
In addition to one-on-one coaching sessions, the club manager needs to conduct, at minimum, a monthly training workshop with each department.
Ideally, this type of training workshop would occur weekly or semi-monthly, with the content of the meeting starting with a "state of the department" presentation, providing public recognition to individual team member excellence, and transitioning into skill-building, such as sales role-play, customer service simulations, etc.
Further, the GM should conduct a monthly all-staff meeting to provide relevant updates, engage in team-building activities, and build community between and among the team members.
Tip #4: Performance Management
What do you think of when you hear or read the word "accountability?" When asked that question, many people refer to accountability as "being responsible" or "following through" or "discipline."
While these descriptions are not comprehensive, taken together, they get close to a working definition. Definitions aside, accountability, in practice, serves as an essential management tool. Accordingly, team members must fully understand what is expected of them and from them.
Once they have that understanding and the adequate training to perform their job at a high level, then and only then have you, as a manager, earned the right to hold them accountable.
The principle thing to understand about accountability is that it "flows up." While this may seem counterintuitive, the reality is that a team member's performance flows up to his/her supervisor and your supervisor's performance flows up to the GM's performance. If there is no accountability or performance management system in place, team member performance will not be optimized.
As a GM, having frequent performance-related "check-ins" with department heads (and with department heads having similar "check-ins" with front line team members) proves critical.
These go above and beyond annual or semi-annual performance evaluations, and topics can include sales performance, member retention initiatives, marketing initiatives, or simply checking on team member well-being.
Tip #5: Staffing & Scheduling
As a rule, staffing and scheduling should correlate with sales. Member usage and guest traffic patterns dictate the gym's staffing needs. For instance, Monday evenings from ~5-9 pm tend to be the busiest day and time of the week for gyms.
To capitalize on this, GMs must ensure appropriate staffing levels to enroll new guests and provide exemplary levels of member service. During this time, GMs must be onsite and out in front, serving as the "mayor" of the gym.
This gives the GM the ability to tour new guests, address member (or team member) concerns, and take the "pulse" of the gym environment. It makes precisely zero sense to have a GM working banker hours and leaving work when the gym is at its busiest and most dynamic.
Further, GMs need to work with their department heads (i.e., membership managers, fitness managers, etc.) to schedule appropriately during primetime and non-primetime hours. This holds true for other front line team members, as overstaffing during non-primetime hours lends itself to significant overspend on labor.
The gym can function well during non-primetime hours on relatively few employees, such as the GM and Department Heads, with perhaps one front line team member working at the front desk. This allows the GM to effectively and efficiently manage hourly labor spend.
Tip #6: Cleanliness, Friendliness, Professionalism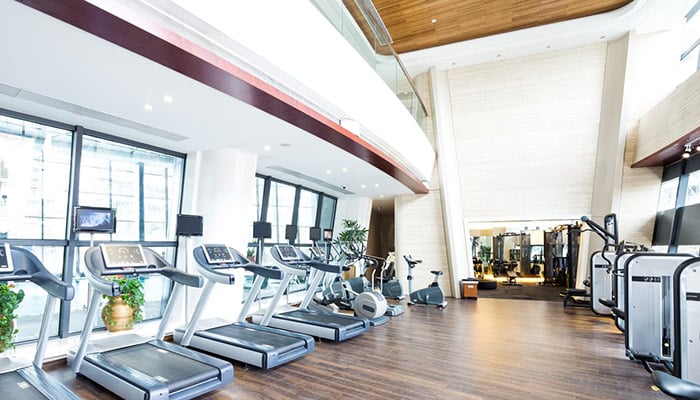 Let's take each of these independently:
Cleanliness - While keeping the gym clean is tedious, never-ending work, it is essential to attracting and retaining members.
Aside from the gym's location and the ability to access it at the desired hours of operation, there are very few things more important to members than a clean workout space and clean locker rooms. To do this well, an "all hands on deck" mentality and culture must be cultivated, as keeping the gym clean is every team member's responsibility.
This requires cleaning checklists and scheduled times to walk through the gym and address existing issues. It also requires hiring a professional cleaning crew to clean during overnight hours and regular meetings by the GM and cleaning crew manager in addressing recurring concerns.
Friendliness – Being friendly to existing and prospective members seems like commons sense, so why is it being addressed?
Answer: Because common sense is the least common of the senses. While it does not take much effort to be friendly, it does require each team member to be intentional.
From a prospective member's first impression to an existing member's frequent visits, each team member must pursue "Wow!" Ultimately, this is the experience a member has that allows him/her to become a huge advocate for your business and a "raving fan."
As leadership expert, John Maxwell once said: "People don't care how much you know until they know how much you care." This must start with club leadership and permeate every level of the business. Your members will notice.
Professionalism – Commonly described as the attitude and conduct to employees, being a professional is simple, but not easy. Professionalism requires that, even on a team member's worst day, s/he is a representative of the business and that a positive attitude and appropriate behavior are expected.
Additionally, other attributes characterize someone who embodies professionalism: having a high work ethic, being reliable, demonstrating competence, and meeting (or exceeding) requirements for appearance.
Each of these cannot be understated, as each team member IS the brand, and maintaining the integrity of the brand image serves as an essential component of business success.
Tip #7: Marketing & Advertising
There are innumerable ways to market the business to create brand awareness, attract new members, and retain existing members. The first of which is digital marketing, specifically social media.
Nearly everyone has a smartphone and access to the Internet in contemporary America. Leveraging social media platforms to advertise membership specials, promote club events, and provide quality fitness-related content are just a few different ways to enhance the brand image of the gym.
A tried and true method of effectively marketing and advertising the gym is leveraging existing members by obtaining referrals. It is reasonably safe to assume that existing members enjoy the gym and very likely want their friends and family to share in their experience. Very often, however, they need an incentive to refer the people they know.
By offering a "Family & Friends" referral program or creating a "Referral Contest," both the gym and the individual member can benefit, with the former building membership and with the latter receiving some type of reward (e.g., waived membership fees, electronics, etc.).
Another frequently used method of advertising the business is through direct marketing, such as direct mail pieces. While this approach is not nearly as effective as it used to be, it still has its place by keeping the gym's brand at the forefront of a prospective member's mind.
Each direct mail piece should be simple to read (not "busy"), clearly present the promotional offer, and have an expiration date to encourage a "call-to-action." Take caution, however, as the cost-to-benefit ratio must be calculated due to printing costs.
Tip #8: Membership Sales Management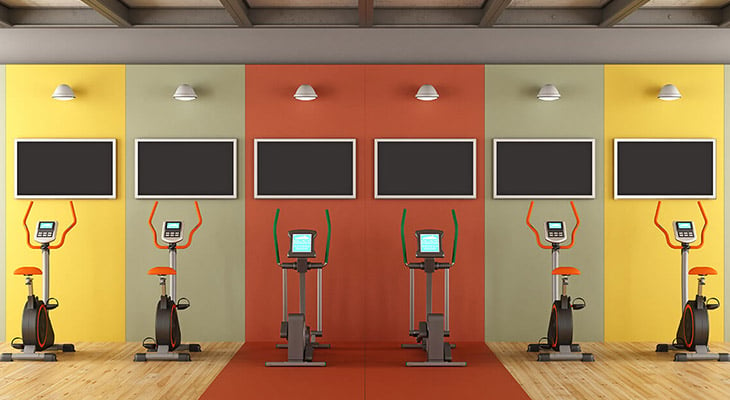 The life-blood of the gym business is recurring membership dues. Once a new member enrolls, and the team member is compensated (hourly wage + commission), the flow-through of membership dues to bottom-line profit is nearly 100%.
Thus, it is of paramount importance to build a strong member base and care for it every day.
Step 1: Building Memberships
This is done by having the most qualified and capable team members (i.e., GM, Membership Manager, Membership Counselor) presenting the gym and its offerings to every guest. It makes no sense to have any other team member fill this role, as your business only gets so many "at-bats," to use a baseball analogy, each day.
If you consider that if you miss just one guest per day because of ineffective scheduling practices or a lack of availability on behalf of your most productive salespeople, that equates to losing 30 guests over the course of a given month and carries with it significant financial consequences. (e.g., 30 missed guests X 50% conversion = 15 new members per month X monthly dues X 12 months = 180 new members per year).
Step 2: Member Retention
Estimates suggest that acquiring a new member is five times more expensive than retaining an existing one. Aside from the cost savings, existing members are more likely to refer friends and family in addition to purchasing products and services from your gym. Your team achieves this by providing exemplary member service.
This type of service includes, but is not limited to, the following: learning each member's name, saying "hello" and "goodbye" before and after every visit, going above and beyond with attentiveness of their needs, keeping the facility clean and equipment maintained.
Cultivate a culture where the member comes first, and they will give you their loyalty and their business.
Tip #9: Fitness Management
Depending on the compensation model, personal or group fitness training (not group exercise classes) can be a lucrative profit center for your business that yields a significant profit margin for the company ranging from 20-50%+.
It also serves an incredibly important portion of your member base, looking for individualized guidance. Such guidance must come from qualified, credentialed personal trainers who possess a high degree of expertise and knowledge on movement patterns and the ability to translate that knowledge into fun, engaging workouts for clients.
To succeed in managing personal trainers, they must receive on-going sales training, as personal selling is an essential part of the job. However, most people who become personal trainers do not get into the profession because they have a passion for sales.
They often deem the word "sell" to be a four-letter word of which they want no part. For them to build their business and, ultimately, the gym's business, they must be able to present the value and benefits of personal training to prospective clients. Once the client makes the purchase, the personal trainer must use their knowledge to design a program that will get the client results.
From a management perspective, under no circumstances should personal trainers "cash in the session." All too often, fitness professionals do not put the same energy and effort into clients that continually repurchase sessions as compared to acquiring new ones. This is a non-starter, as it is bad for the client, the team member, and the business image.
Tip #10: Retail Management
Like staff training and development, an often overlooked and underutilized area of the business is retail. Selling products such as nutritional supplements, ready-to-eat (RTE) bars, cookies, brownies, protein drinks, energy drinks, and the like bring significant profit margins (40%+). To manage retail effectively, you must pay attention to it throughout each day. You must conduct merchandising work on a "first-in, first-out" (FIFO) to ensure that products with the shortest shelf-life get sold first.
Further, product displays must be appealing, so having multiple touchpoints for "fronting" items and making the display look full is necessary. Finally, having a variety of products from various brands allows the GM to assess which products sell quickly so s/he can ensure proper inventory levels are maintained.
If the gym offers child care to its members, this service qualifies as retail. If the gym does offer child care services, this then becomes THE most important area of the business. All necessary protocols must be in place to ensure the safety and well-being of each child visiting the gym.
The childcare staff must be strict on parent/guardian drop-off and pick-up procedures (i.e., photo ID, sign-in/sign-out, etc.). Sharp objects must be identified and removed from toys and climbing apparatuses. Child care staff must be attentive to each child's needs to create a safe, welcoming atmosphere while parents enjoy their workout.
Conclusion
Managing a gym is a rewarding, dynamic job that is evolving with each passing day. It requires a highly motivated, committed individual to excel in the role. It also requires a person to be open to learning new ways of doing business while not straying too far from fundamental principles and practices. Each of the previously mentioned tips serves as a starting point, and each provides a foundation from which a gym can be efficiently and effectively managed to ensure sustained success. Good luck!